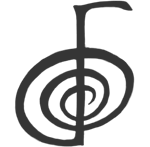 Cho-ku-rei. This symbol is used by the healer before the treatment to maximize the power of healing, so that the healing can be more thorough and more successful.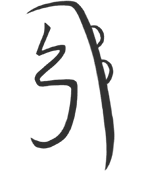 Sei-he-ki. This symbol is commonly used by the healer for calming and balancing the emotional problems of the patient. The symbol acts on the sub-conscious, and its aim is to free the patient from deep emotional pains and traumas.
Hon-sha-ze-sho-nen. This complex symbol is used primarily for distance healing, or healing when the patient is absent. It is one of the most powerful symbols as its area of effect is the consciousness of the patient and can be used to direct the patients negative life habits to a more balanced, healthy and harmonious ways.
What are the Reiki symbols?
Reiki symbols have the role of cosmic keys. The energy that the Reiki healer uses to help the patient is contained within their specific forms. The symbols originally came from the Buddhist Sutras, but the symbols can often appear while practicing deep meditation in the form of visions. When a healer uses the symbols it is especially important that they are drawn correctly and following a precise scheme. Their form is sacred and leaves nothing to chance. Reiki healers know the symbols by heart and use them as powerful mental images that influence the course of things in the physical reality. On the left you can view a list of the basic Reiki symbols and of their functions.
Distance healing
By using the symbols correctly the healer can perform a treatment of a higher, second degree, for which the physical presence of the patient is not required. Distance healing is a process of visualization in a state of deep meditation. Such healing can only be performed by an experienced healer, a Reiki Master that can create a spiritual bond with the patient and spiritually project the sacred symbols connecting them to the patient, aiming them to resolve his problems. Frequently the patient can immediately feel the positive impact of distance healing, being aware that the treatment is performed by noticing a positive increase in his general well being.